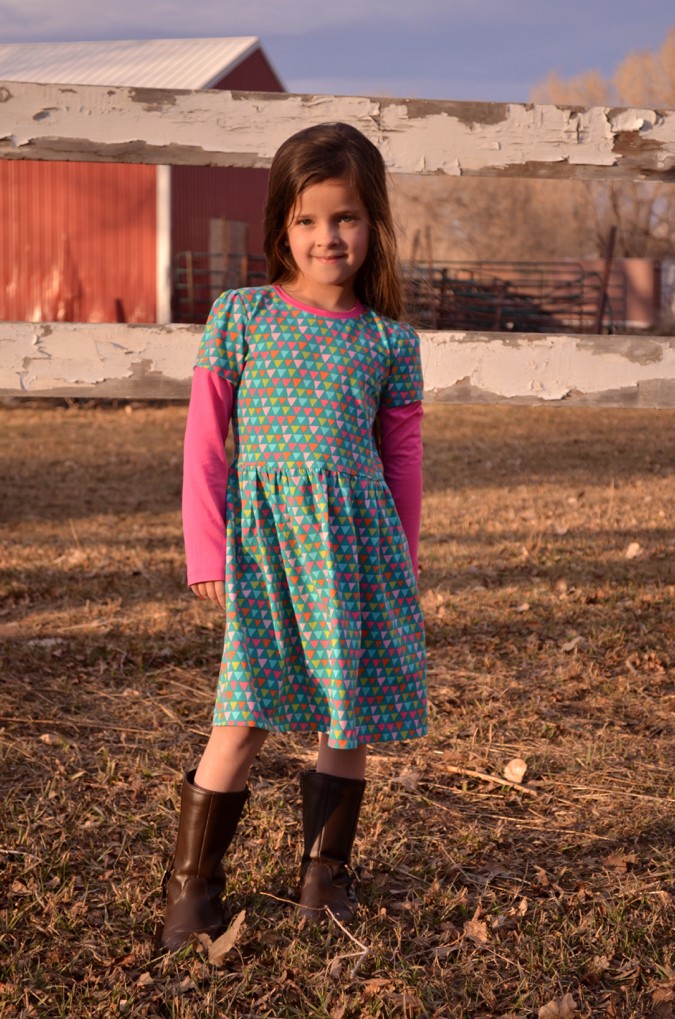 My Kensington hack today is the same as this one except a dress instead of a shirt! My girls have loved these kinds of dresses during our mild winter. They throw on a fleece and some leggings and call it a day. As you may have noticed, the sleeves on the Kensington are cut extra long, because, well, I made the pattern and that's how I prefer my sleeves 🙂 But you can easily cut or hem them to the length you desire, or use the included sleeve tab option. There's really no limit to what you can do to make this pattern perfect for you! That sounded really sales pitchy, sorry, I just get excited about hacking a basic pattern!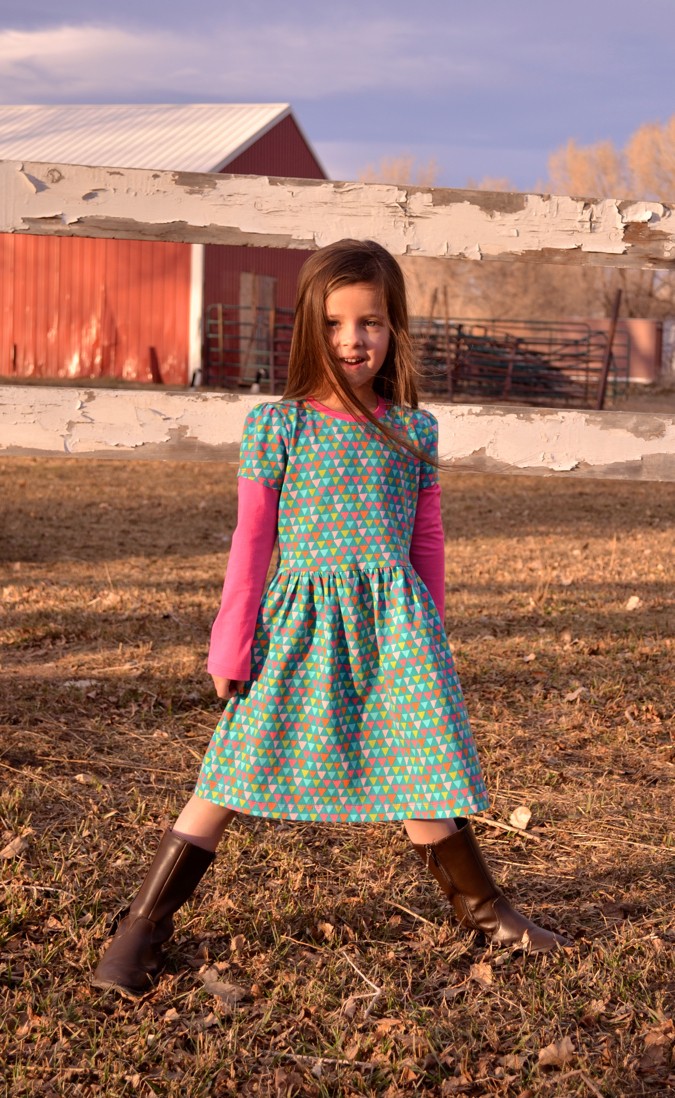 This fabric is also from Joanns, I think? Maybe Hobby Lobby. Again, it's been in my stash for years. It's been nice using up some stash fabric. I swear I could sew all three girls a knit wardrobe with what I have. It's a goal.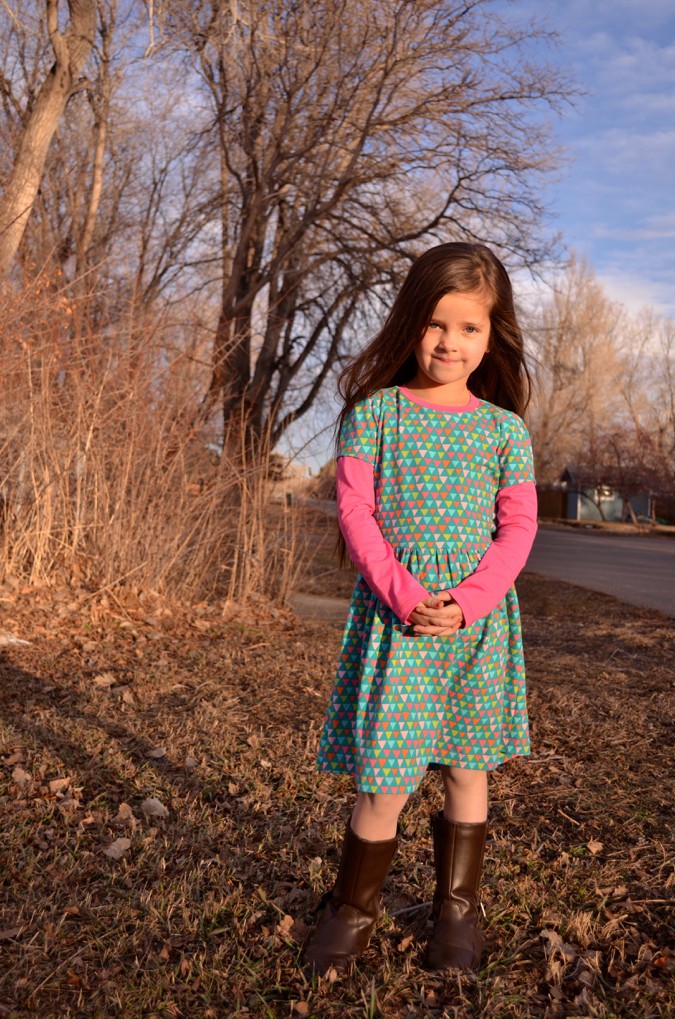 Today was warm and sunny so we stepped outside the studio for some pictures as the sun was setting. I love our rural neighborhood, it's such a difference from the big cities and suburbs I've always lived in.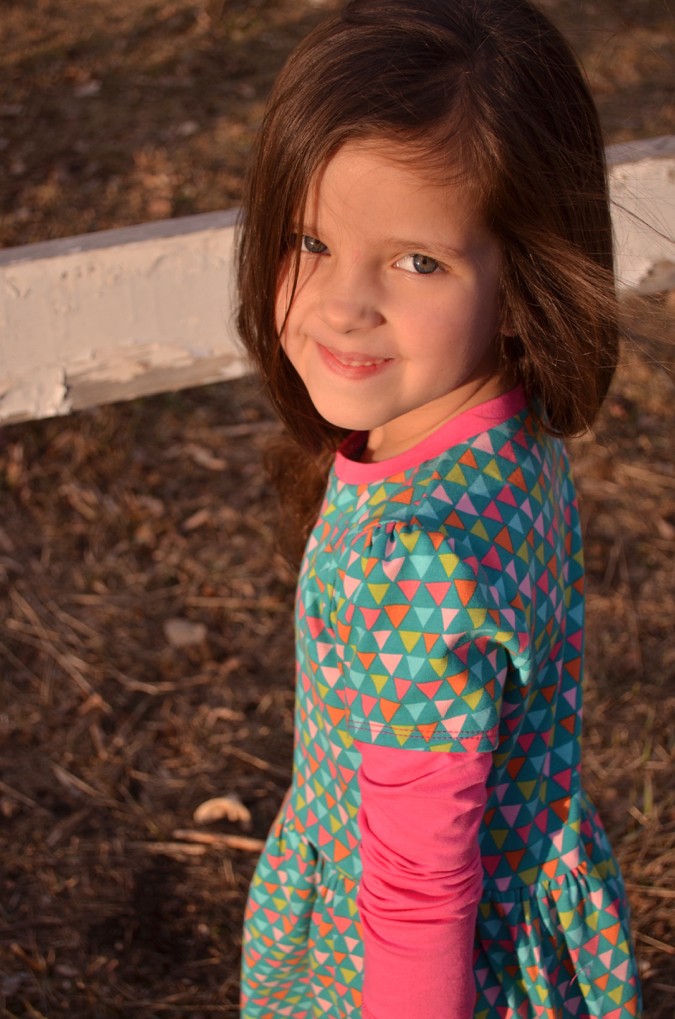 The skirt on this dress is unaltered from the pattern. If you want to see how I constructed these sleeves and the neckbinding, check out this Kensington hack for instructions!